As H&Z we consider networking and personal exchange to be essential building blocks for the successful advancement of women and men. The Fe&Male Network is about establishing a proper platform. Our objective is to fortify the connection between our Fe&Male employees, encourage discussions about clients, projects, and personal growth, while also serving as a space to openly address internal company matters regarding equal opportunities. The Fe&Male Network has evolved into a hub where these important topics can be openly discussed.
Key Highlights
At the 2nd H&Z FE&MALE NETWORKING EVENT, we persuaded over 40 women and men to skip Oktoberfest and join us for an inspiring night.
Insightful Discussion and Q&A:
Dr. Mihaela Seidl stressed the importance of self-care and recognition after giving your best effort. It's key for maintaining motivation and sustained performance.
Georg Horn pointed out generational differences in priorities. Millennials, unlike Baby Boomers, often prioritize freedom over security. Let's avoid stereotyping generations; diversity exists within each. Both men and women can learn from each other, whether in sports or the workplace. Diverse teams offer valuable knowledge and perspectives.
Steffanie Mirlach's "Female Football around the World" video series promotes gender equality in sports and raises awareness of women's soccer globally.
Mana Rezvani drew upon her personal biography, sharing her firsthand experiences of navigating two different cultures. She highlighted the value of embracing challenges and how they contribute to personal growth through new experiences.
Torsten Kiedel openly shared his own experiences, delving into the shared challenge of maintaining a working household when both parents are employed. He underscored the critical role of teamwork and effective communication in addressing this challenge.
Attendees had the opportunity to connect and network while savoring sustainable delicacies during a delightful flying dinner from a foodtruck and drinks reception.
The event was truly an empowering gathering that celebrated the strength and achievements of Fe&Male professionals.
A few impressions
Watch our event video.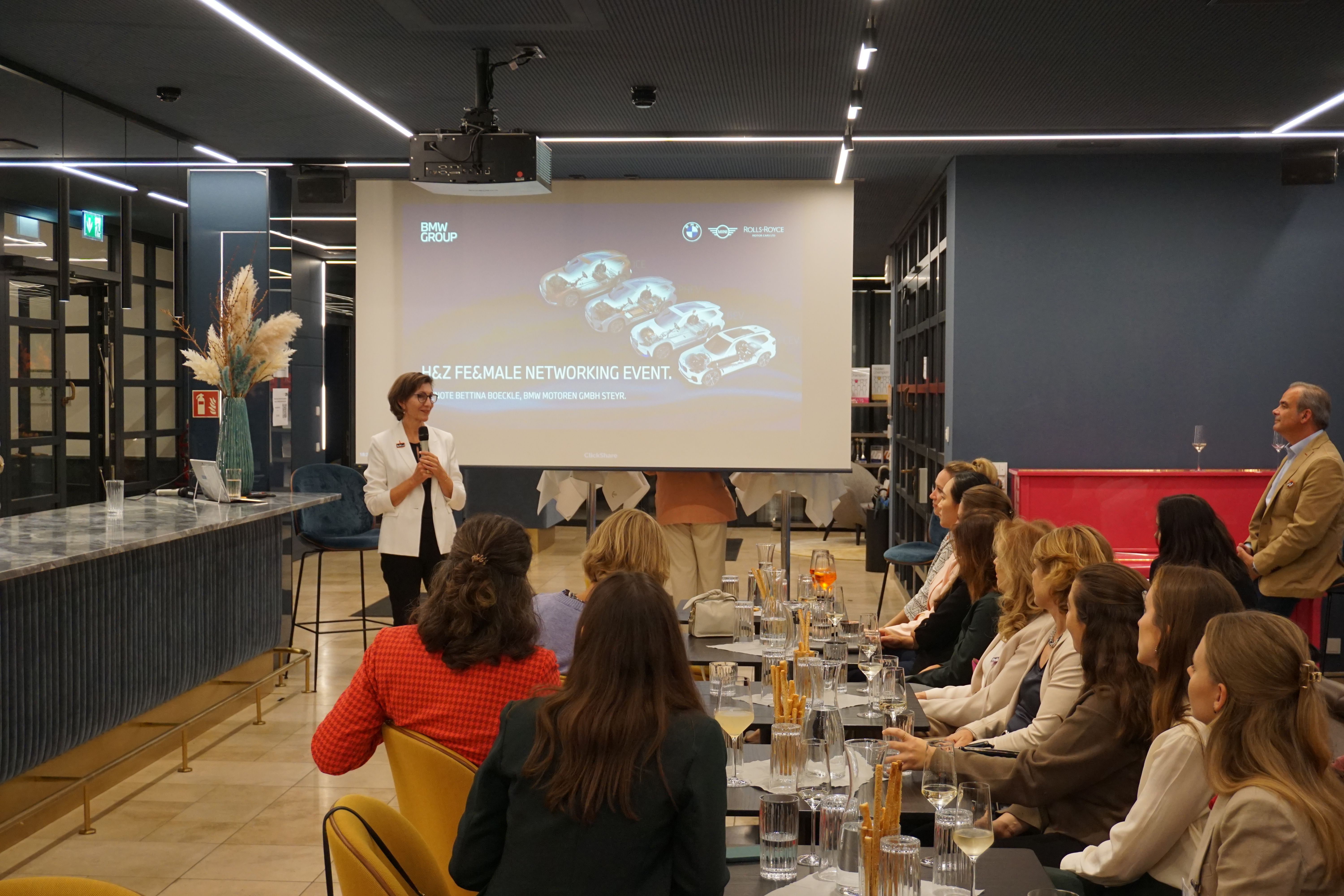 Hosts
Don't hesistate to follow our Fe&Male Team on LinkedIn for further exchange on the topic!