Our Headquarters: Join our world.
Bright entrance area, modern coffee bar, stylish rooms, and plenty of space for ideas. Take a look at our HIVE - the place where we feel at home.
/

/

Our Headquarters: Join our world.
The HIVE/ the builidng
A feel-good oasis created to our taste: we've put a lot of love and great ideas into our new office in downtown Munich. And we think it has paid off. In the modern new building, we've plenty of space for the structures that make our work easier. But we've also created a real place for people to meet thanks to our terrace, balcony, and innovative rooms. Our superb location in the middle of the city means we're not only easily accessible, we can also get to where we need to go with ease, especially to the many nearby restaurants during lunch break!
Reception/Entrance
Come to stay. People entering our HIVE office in Munich through the bright entrance area are happy to linger there for a while. First, the greeting they receive makes them feel good and then there is the irresistible combination of delicious fresh fruits and sweets on offer!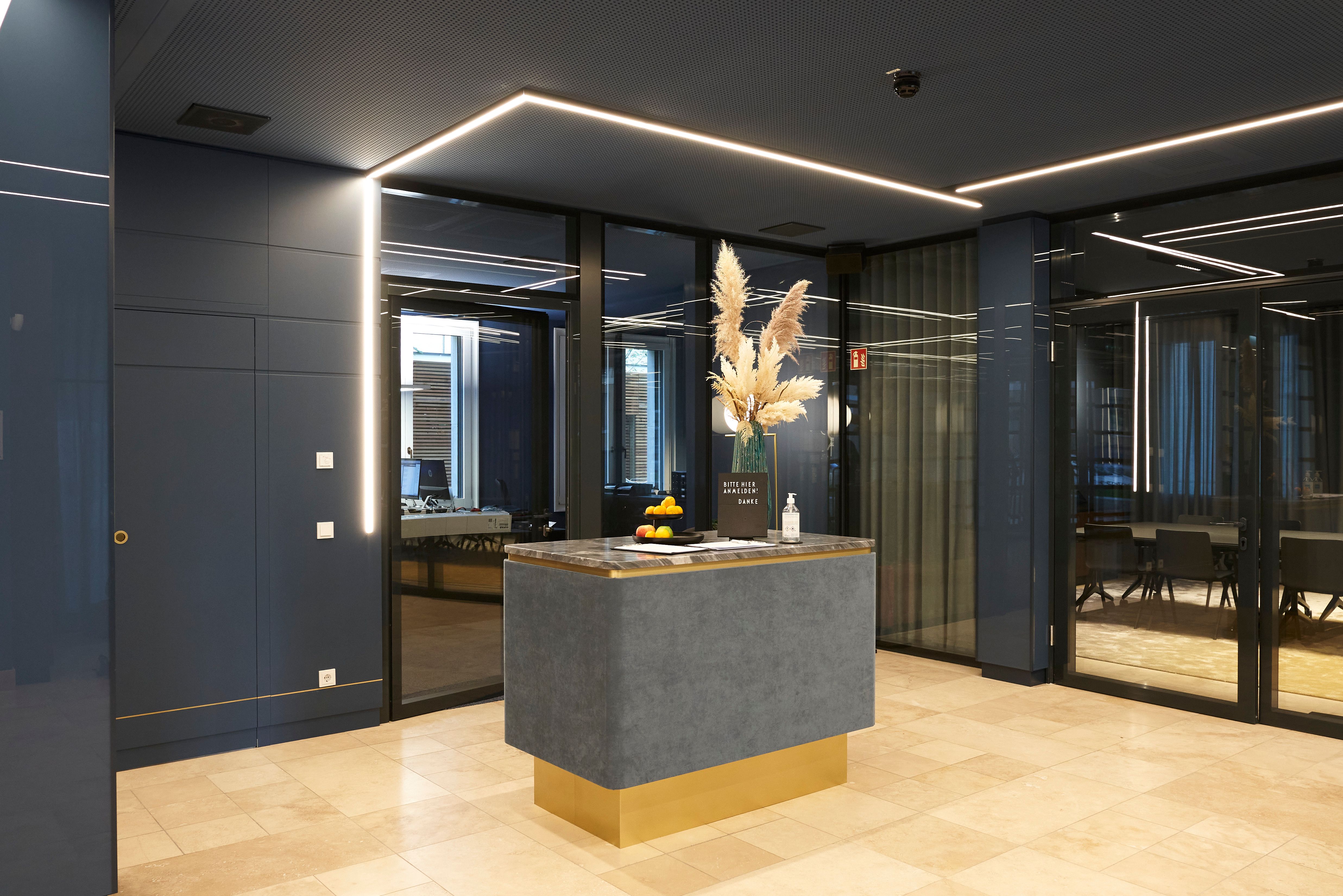 Terrace und Bar Centrale
At work and yet still in the fresh air. Our terrace is an inviting area to take breaks outdoors, and a great place to develop ideas together in smaller teams. It's also the location of after-work barbecues. The HIVE is not just an office, but a real meeting place with intelligently designed rooms where our employees, customers, alumni and friends feel comfortable. We also encourage people to get together in our in-house bar, where we round off the day with an after-work drink or two.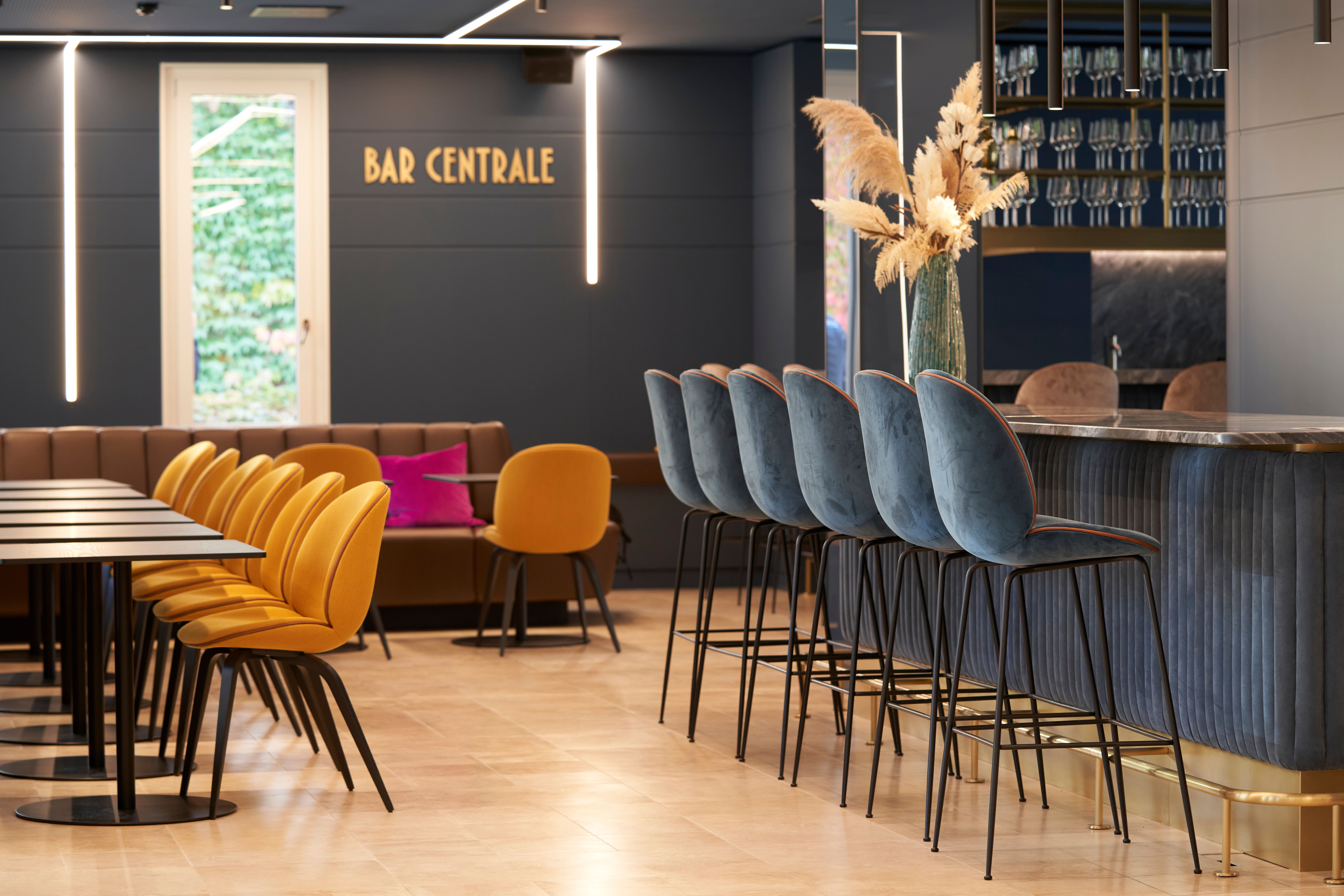 Coffee machine
Since the purchase of a large portafilter machine, some employees have become hobby baristas and like to serve the team aromatic coffees between meals. However, the machine is used most during the Friday jour fixe. This is when the most important updates and developments are presented in the cozy bar while the team exchanges ideas over coffee and breakfast.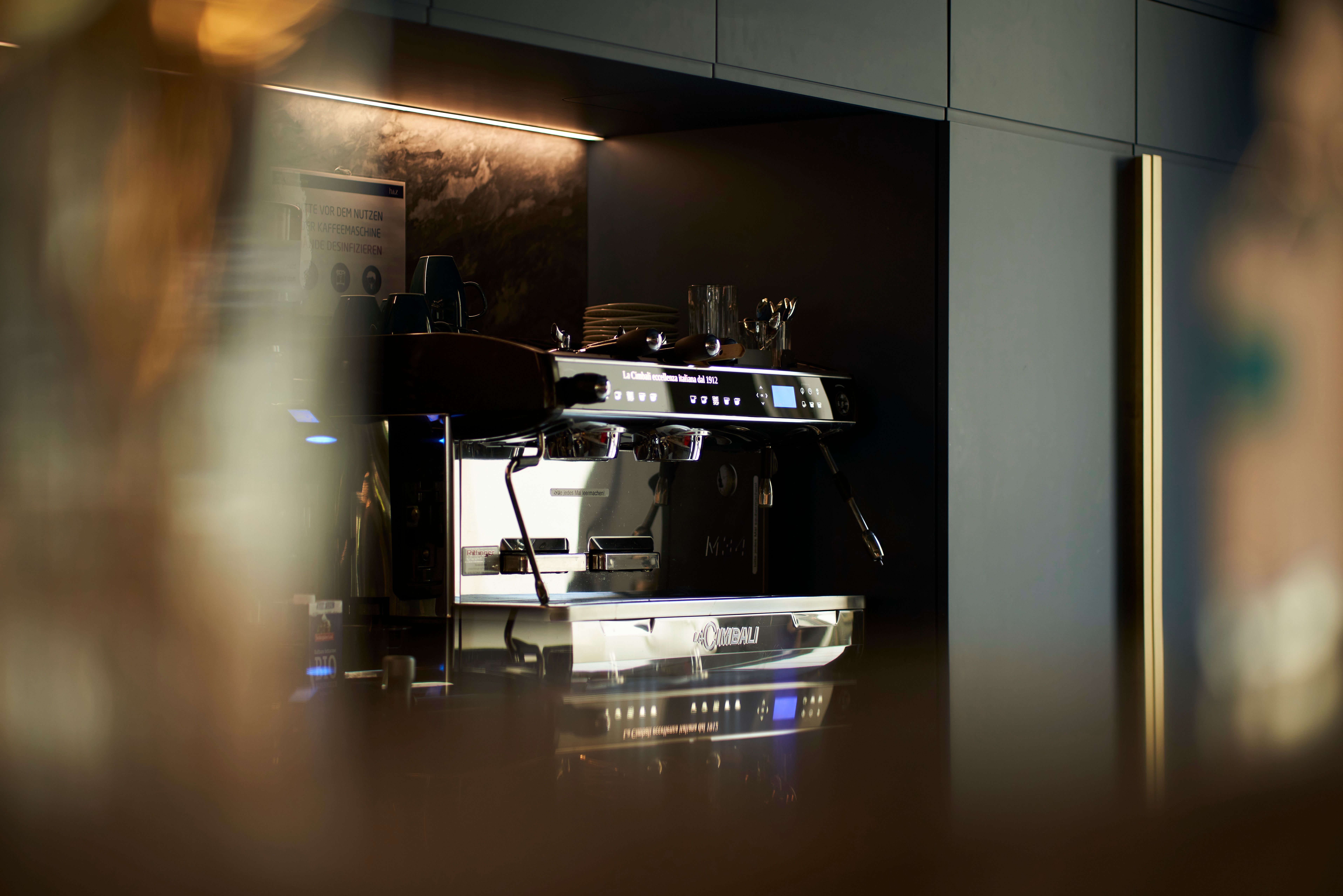 Color concept meeting room
Our office is as colorful as we are: Each floor has its own color concept, and there's a distinctive idea behind the design and furnishings of each meeting room. Whether you go to the Bavarian world in the Stüberl meeting room, sit on movable cube elements in the Cubes, or sit opposite the stone shark during a customer call in the Aquarium, every room encourages you to think differently.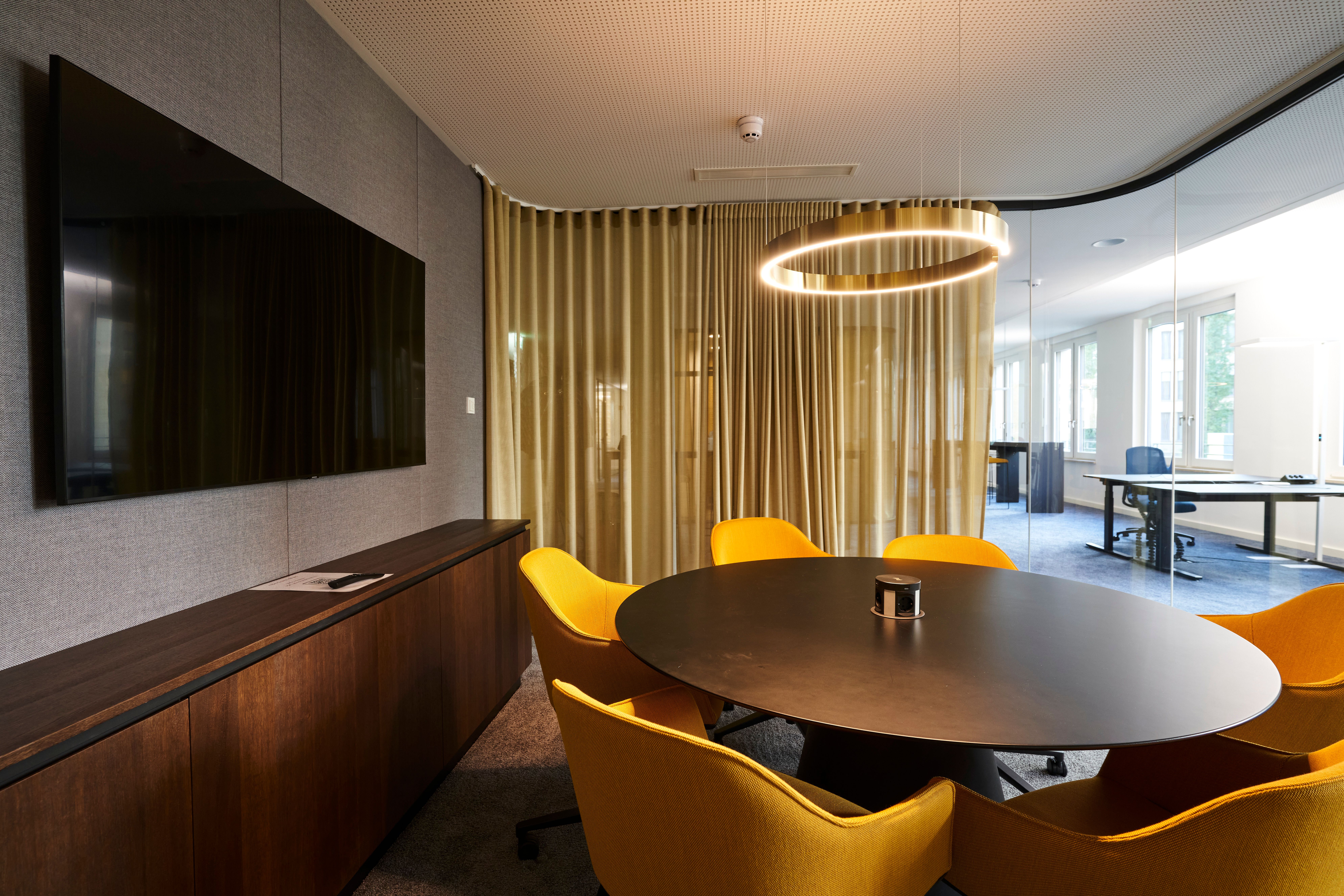 Open Space Office
Rooms with personality: It's fun to sit down in the differently colored coffee corners on each floor, to use the pink telephone boxes, to exchange ideas with colleagues in the open space area or to sink into your own work in our quiet zone. Since our back-office functions are spread across all floors, you always meet very different colleagues - the perfect concept for us, because we love to stay in touch!