Procurement leads Value Creation
Value Creation: this is the pathway to healthy revenues and profit, improved quality, satisfying consumers' desires, speed to market, innovation, and growth. It is also the pathway to non-financial benefits that will be felt by society at large and the environment in years to come.
/

/

/

Procurement leads Value Creation
Procurement leads Value Creation
The purpose of Private Equity is value creation in portfolio companies, and with half of all business value originating in the external part of the value chain, smart PE firms have always leveraged procurement excellence as a way to lower costs and drive value. However, as valuation is more than just EBITDA, procurement is more than just cost savings.
Negotiating and managing costs are no longer enough. We are dealing with a sustained period of inflation and the economic balance of supply and demand has shifted for many commodities, materials and transportation, tipping economies into a period of escalating prices. A strategic approach to procurement is now needed, requiring the use of more complex, and more internally focused levers, such as specification change, process optimisation, cost and value engineering, demand management and supply chain reconfiguration.
The downside is that cost optimisation is harder and will take longer to implement. The upside is that the impact will be step-change rather than incremental. The prize is bigger savings, but they are harder to get. For PE firms this means changing the operational mindset of their portfolio companies whilst equipping them with the expertise, knowledge and "hands-on" support to re-purpose their procurement capability.
The New Purpose of Procurement
The New Purpose of Procurement focuses on Supply Chain Resilience, Sustainability and Value Creation and enables PE firms to support their portfolio companies with a complete range of levers, driving EBITDA not just through value creation but through sustainable valuation improvement.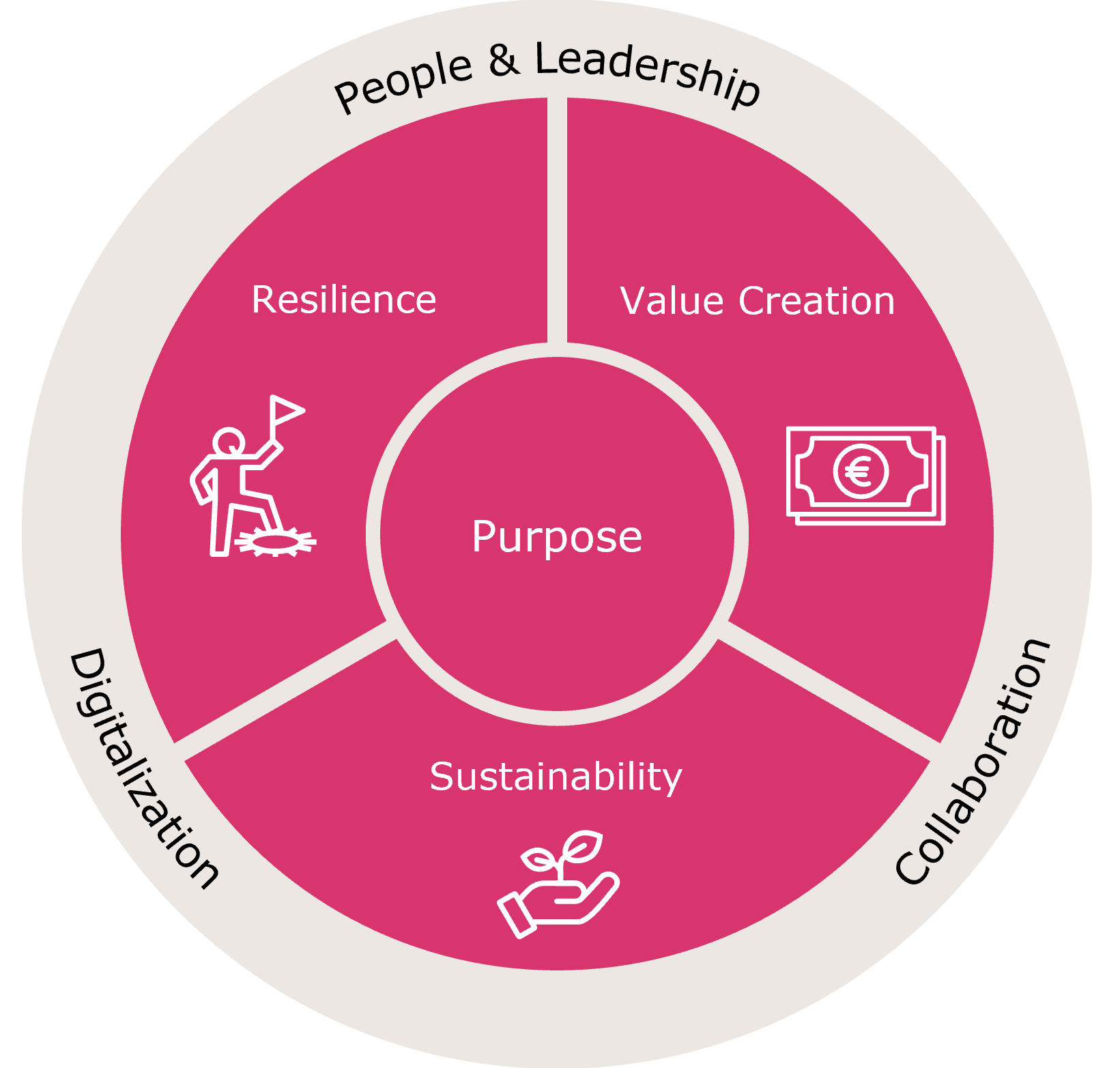 Success story
H&Z completed a project for a Private Equity backed European building manufacturer. A rapid procurement Value Creation Plan laid the foundation for the delivery of double-digit P&L-effective savings and the development of a professional procurement function with the capability to support the owners ambitious growth plans.